2022 Annual Community Report
Except where otherwise noted, this report covers the period April 1, 2021 to March 31, 2022.
Executive Director's Summary
As the Executive Director of the Eclipse Foundation since its inception in 2004, it is my great honor to continue to serve this institution and its wonderful community. A great deal has changed over that time, and despite numerous external challenges, this past year has been one of exceptional growth for Eclipse. As you will see in this report, we have been joined by many new projects, working groups, members, and committers. It is my great pleasure to welcome them all to the Eclipse community.
I would also like to extend a personal thank you to the hundreds of members for their financial and organizational support, and to the thousands of committers and contributors for their talent and energy. You are what makes Eclipse the dynamic and innovative community that it is. I would also like to recognize the staff of the Foundation and the tireless efforts they apply daily to the success of our community.
This past year saw the second year of the COVID-19 pandemic, the rise of inflation, and the invasion of Ukraine to name just a few of the global challenges we continue to face. I extend my best wishes to all, and hope that you and your families are safe and well. Despite the many challenges around us, I firmly believe that the Eclipse Foundation and the broader open source community continue to make the world a better place.
Looking forward, I am excited about the opportunities ahead of the Eclipse Foundation and our communities. Our move to become legally domiciled in Europe is now complete, and we are seeing greater interest than ever before from organizations and projects to join. We feel that our institution will have a strong role to play in growing the worldwide supply chain of open source technologies which are powering innovation and prosperity globally.
We have made a concerted effort to improve the presentation quality of our annual community report, and to provide greater information and transparency through a better layout and use of graphics. I hope that you enjoy the new look!
As always, we welcome your comments and feedback. Let us know your thoughts at emo@eclipse.org or on Twitter @EclipseFdn.
Who We Are
The Eclipse Foundation's mission is summarized as follows:
Mission
The Eclipse Foundation's purpose is to advance our open source software projects and to cultivate their communities and business ecosystems.
The Foundation's long-term success comes from our dedication to a unique combination of fostering open source projects and community, coupled with our commitment to creating sustainable, commercially successful ecosystems around those projects.
Vision
To be the leading community for individuals and organizations to collaborate on open technologies.
Key Initiatives in 2021-22
Over the past year, the Eclipse Foundation together with its community has achieved great things. None of these achievements would be possible without the support of our members.
We continue to invest in tools and resources for our members. For example, we launched a new Member Portal, which offers member organizations new insights into their participation in the Eclipse community.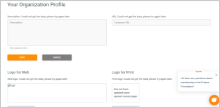 Our governance continues to evolve to meet today's challenges for the adoption of open source.
We updated both the Eclipse Foundation Specification Process and the Eclipse Foundation Working Group Process.
Projects
The Eclipse community continues to be engaged on the projects and initiatives that impact their respective communities.
Eclipse Foundation projects overall
European research projects supported
Members participating in commits
In 2021, we added four new top-level projects:
The Eclipse Automotive top-level project, created in January 2021, now has eleven active subprojects, provides a space for open source projects to explore ideas and technologies addressing challenges in the automotive, mobility and transportation domain.
The AsciiDoc top-level project, created in June 2021, now has two subprojects, is concerned with defining and evolving the AsciiDoc language and providing open source libraries, runtimes, platforms, documentation, tools, and integrations necessary to author content in AsciiDoc and transform it into consumable formats for publication.
The Oniro top-level project, created in October 2021, focuses on the design, development, production, and maintenance of an open source software platform. This project has an operating system, an ADK/SDK, standard APIs, and basic applications, e.g. UI, as core elements. Thanks to a next generation multi-kernel architecture, that simplifies the existing landscape of complex systems as well as its deployment across a wide range of devices, it targets different industries
The Eclipse Digital Twin top-level project, created in November 2021, provides a space for open source projects to produce implementations and increase adoption of solutions, prototypes and supporting software to build and consume information from digital twins.
In 2021, we terminated and archived nine Eclipse open source projects. Termination of projects is a pretty natural part of the process: Some projects just have a short expected lifespan, and others reach their natural conclusion for a variety of reasons. It's always sad to see a project terminate, but it's a natural and healthy part of the process.
Working Groups
In addition to our flagship Eclipse Foundation Projects, our Eclipse Foundation Working Groups continue to play an extremely impactful role in how our members engage and contribute!
On the publication date of this report, we have:
This demonstrates our members' desire to work transparently and collaboratively in a vendor-neutral environment which strongly supports our "code first" approach! This approach continues to engage and enable new industry initiatives to flourish. Notable highlights include:
Other Working Groups
In addition to the initiatives listed above, it's also important to mention that MicroProfile, OSGi, AsciiDoc, openMDM, OpenADx, openPASS, openMobility continue to operate as Eclipse Foundation Working Groups.
Membership
We are funded 100% by our members. Thank You! As of March 31, 2022, the Eclipse Foundation has 14 strategic members:
The Eclipse Foundation also has over 1,750 committers as of March 31, 2022. Committers are also entitled to membership in the Foundation, and play a valuable role in Eclipse Foundation governance, including representation on the Eclipse Board and on many working group steering committees.
As of March 31, 2022, the Foundation counted 329 organizations as members. A total of 41 new companies joined as new members of the Foundation from April 1, 2021 through March 31, 2022.
The Foundation has continued its relationship with OpenHW Group, the Canadian-based open hardware nonprofit organization dedicated to fostering collaboration among global hardware and software designers in the development of open source cores, related IP, tools, and software. All OpenHW Group Platinum, Gold, and Silver members are also Contributing Members of the Eclipse Foundation, and as of March 2022, this amounted to 33 Contributing Members.
A full list of our members can be seen on the Explore Our Members page.
New Members of the Eclipse Foundation
The new members that have joined the Eclipse Foundation between April 2021 and March 2022 include:
Accenture GmbH

Amadeus

Array

Asiainfo

AURA

Beijing Baolande Software Corporation

Beijing Vsettan Data Technology

Capgemini Deutschland GmbH

Cobham Gaisler

Continental Automotive GmbH

Convertigo

Data Intelligence Offensive

DMI

Dolphin Design

Dover Microsystems

ESOP

European Space Agency

Flow Software

Fondazione LINKS

Genuitec LLC
Hefei Whale Microelectronics

ICT CAS

Industrial Digital Twin Association

Jade Design Automation

Linaro Limited

NOI AG SPA

Noosware BV

Opto 22

Reycom

Rumble Development Corp

Scheidt & Bachmann

SECO

Splendit IT Consulting GmbH

SUSE LLC

Synesthesia Srl

The Apache Software Foundation

Trialog

WarnerBioSystems

Wavious

XMOS Ltd

ZF Friedrichshafen AG
Operations
The Eclipse Foundation has members and committers world-wide, and is supported by a staff that is distributed across Europe and North America.
In 2021, the Eclipse Foundation completed its redomiciling initiative that it started in 2020. We now operate as Eclipse Foundation AISBL, an international not-for-profit organization based in Brussels, Belgium. We still operate our US-based legacy organization, Eclipse.org Foundation, Inc. and the two organizations together operate collectively as Eclipse Foundation group, or simply as Eclipse Foundation. The operations are seamless with respect to member and community engagement. As part of the redomiciling initiative, effective February 2022, the ownership of the Foundation's Germany-based for-profit services subsidiary organization, Eclipse Foundation Europe GmbH, has been transferred to the new Belgian-based organization, solidifying our position as a European organization.
The Eclipse Foundation's fiscal year end is December 31. For the 2021 fiscal year, the combined revenues for the Eclipse group of companies was 7.6M USD, and had a net income of 0.2M USD. Despite the challenges created by the global COVID-19 pandemic, both membership and working group revenues were on budget for 2021. For the 2021 fiscal year, Eclipse has appointed new auditors, with EY now serving as the auditor for Eclipse Foundation AISBL, and BDO for the other organizations.
Looking ahead to the full 2022 fiscal year, the Board approved a cash-neutral budget that called for an increase of revenues to 8.7M€, with a forecasted operating deficit of 0.3M€. This represents growth of greater than 20% in overall revenues, which is expected to be driven by both membership and working group net new growth. Note that beginning in 2022 the Foundation is reporting its financials in Euros rather than USD.
As a matter of governance, management provides quarterly budget updates to the Board's finance committee, and all Members are kept up to date on the Foundation's budget through quarterly reports in its Member Newsletter publications.
Eclipse Foundation Income and Expenses, by Year