Java Workflow Tooling (JWT)
Workflow Editor (WE)
The WE (Workflow Editor) is a visual tool for creating, managing and reviewing process definitions. Straightforward and simple, WE let users quickly create workflow process definitions, check and store them for further use. Once a process definition is proved valid, it can be imported/referenced into new ones, thus shortening the time and effort needed to define the workflow process. WE provides several views: for business managers to change the control flow of a process, for technical experts to invoke services, or others.
The image above shows a sample workflow. This sample workflow consists of several steps to describe how a business trip could be organized.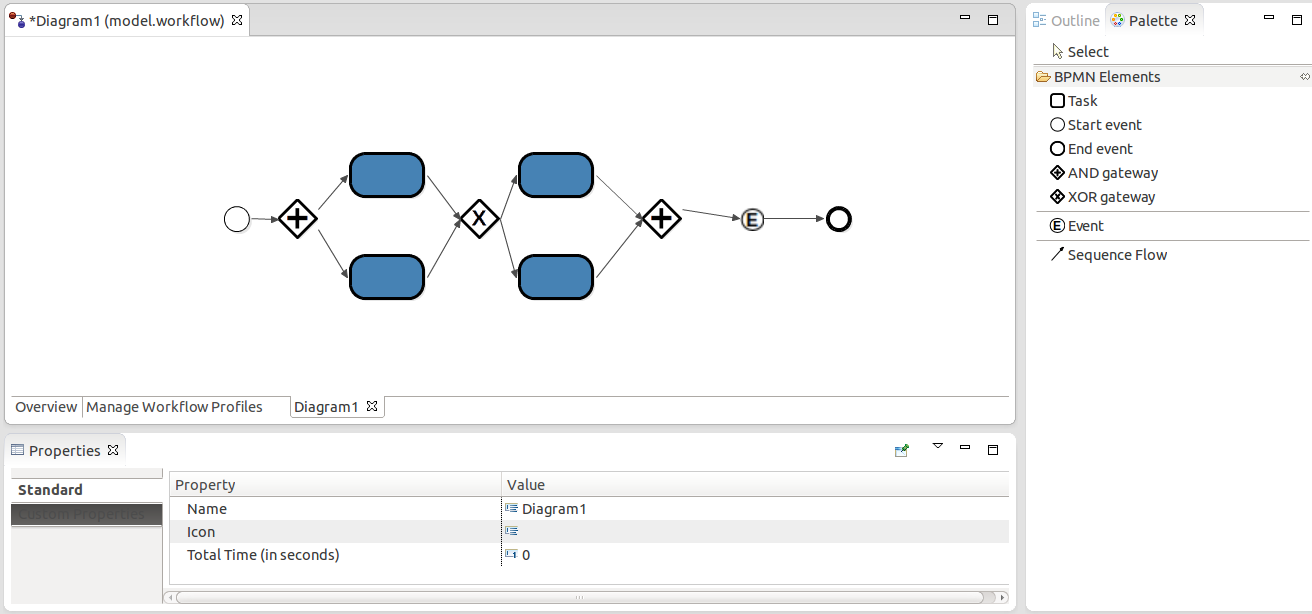 The image above shows a sample workflow using the BPMN view, instead of the default view. Other available views include UML Activity Diagram and EPC (Event Process Chains).
In order to structure the roles of a company, organization units, applications or data an overview page (see above) and several wizards can be applied.
Download the Workflow Editor
All downloads related to the workflow editor can be found on the download page.
---