Obeo is a software provider, specialized in the model driven approach and a key player of the Eclipse platform. It is an actor of the Open Source ecosystem and a strategic member of the Eclipse Foundation; Obeo is one of the major Eclipse contributors, ranking up as one of the top contributing companies every year since it became a member of the Eclipse Foundation. Obeo's primary concerns are to provide open technologies allowing users to master the complexity of systems. Its product range include: Sirius (Graphical Designers), Acceleo (code generator), Obeo Designer (custom graphical modeling environment), collaborative add-ons for Eclipse Capella, Obeo SmartEA (Enterprise Architecture), consulting (training, expertise and coaching), and Eclipse Modeling as a foundation stack of any modeling environment.
OBEO's Marketplace Listings
OBEO's Marketplace Training and Consulting Listings
Obeo Training
Obeo is a specialist of Modeling and Eclipse, and can share its knowledge through a pragmatic training program : EMF Sirius Acceleo XText Eclipse Modeling overview Eclipse plug-ins development ...
Obeo Consulting
With Obeo, choose the type of intervention you require, depending on your expected degree of autonomy: Training Consulting & Coaching Custom development Support & maintenance With our experts, create custom tools, entirely adapted to your...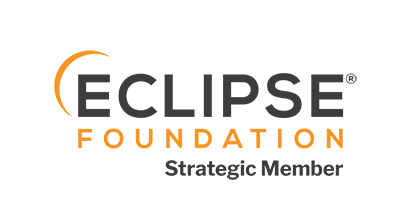 Links
OBEO's Other Products and Services:
OBEO is an Active Contributor to the following Project(s):
Interact