At Microsoft, our developer mission is to deliver experiences that empower any developer, building any application, on any OS. And this mission requires us to be open, flexible, and interoperable: to meet developers and development teams where they are, and provide tools, services and platforms that help them take ideas into production. Supporting the Eclipse Foundation enables us to collaborate more closely with the Eclipse community, deliver a great set of tools and services for all development teams, and continuously improve our cloud services, SDKs and tools.
Microsoft Corp.'s Marketplace Listings
Team Explorer Everywhere
Please download this plugin from its GitHub repository and then install it in Eclipse from where its zip/archive file is saved on disk. Detailed instructions are found here. Team Explorer Everywhere is the official TFS plug-in for Eclipse from Mic...
Azure Toolkit for Eclipse 3.26.0
The Azure Toolkit for Eclipse provides functionality that allow you to easily create, develop, configure, test, and deploy lightweight, highly available and scalable Java web apps and HDInsight Spark jobs to Microsoft Azure using the Eclipse develo...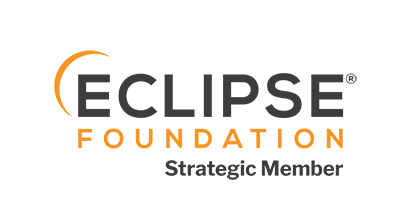 Links
Microsoft Corp.'s Other Products and Services:
Microsoft Corp. is an Active Contributor to the following Project(s):
Interact