OSGi 4.1 defines an EventAdmin service for delivering events asynchronously or synchronously to an arbitrary set of listeners. ECF has created a distributed version of the EventAdmin service, which uses publish and subscribe to deliver Events to remote listeners. The This implementation uses the abstract ECF shared object API, which abstracts publish/subscribe communication above the transport, so that that the use the Distributed EventAdmin service may be bound at runtime to a selected message bus. For example, ActiveMQ/JMS may be used as the message bus, or ECF generic groups, or JavaGroups/reliable multicast, or other transports. See the Distributed EventAdmin wiki page for documentation and examples.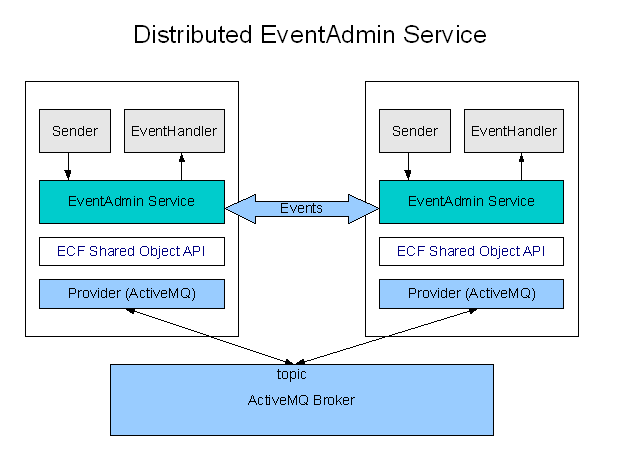 Community-initiated work is underway on a Twitter client (called TweetHub) that uses ECF APIs, as well as Eclipse RCP user interface technologies. For details of this work, and to participate, see here.
Here is a screen shot from a recent version of the TweetHub work
As part of the ECF RFC119/Distributed OSGi implementation in ECF 3.0/Galileo, two discovery providers were previously released: one based upon jSLP (Service Location Protocol aka RFC 2608) and the other based upon Apple's Bonjour/zeroconf protocol. File-based discovery provides a way to publish and discover remote service endpoints without using a network protocol at all (or in addition to a network protocol), but rather using an XML file that describes the endpoints of the remote services available. See the File-based Discovery wiki page for documentation and examples.